I got an email from David Marsh telling me about this new world from MS. Let me share
a little
Way back whenLOGO was one of the first languages I learnt as a kid.
Moving a turtle around on a page with commands such as PenUp, PenDown, RightTurn
etc etc – pretty cool as a kid and then you could draw things (there was
a big version of the Turtle that interfaced into an Apple II via a ribbon cable as
wide as a 4 lane highway)
MS Dev Labs have released a great SmallBasic environment that is
very simple to pickup (great for kids).
It's got a very simple set of commands AND it outputs straight to Silverlight.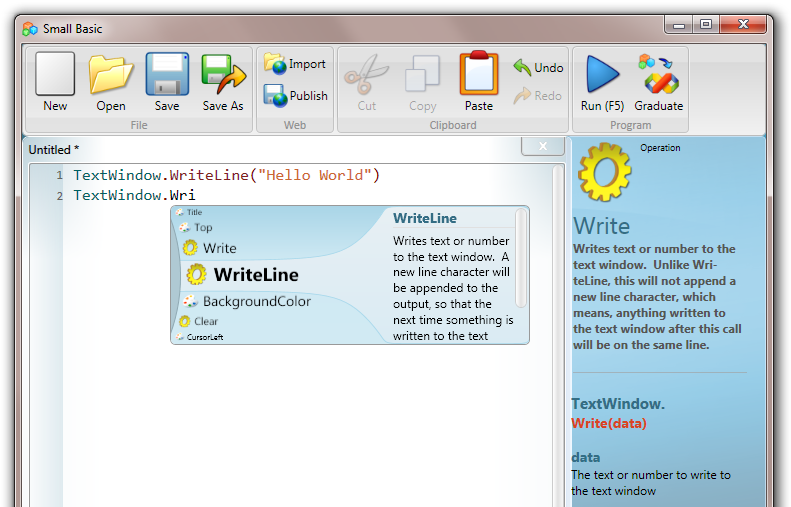 Pretty quick ways of building silverlight apps.nice!
Check out http://smallbasic.com -only
if you have some free time
---