As part of our efforts to help you make the best of your investment in BizTalk360, we provide several services. Take for example our very responsive support team which helps you with your support requests, installation and implementation best practice sessions and quarterly client relationship calls. Typically, these ways to support you are carried out via remote conference calls. In most scenarios, we are very well able to help our customers via such calls. However, sometimes it is just more convenient to speak to somebody in person and with your BizTalk environment at hand. For such scenarios, we provide our customers with the opportunity to have an experienced BizTalk360 Product Consultant visit you at your premises.
In this blog post, we wanted to explain more on this topic of on-site BizTalk360 consultancy and why this could be beneficial for you, as a BizTalk360 user, too! We have been doing these consultancy visits for a couple of years now and our experience is positive – these sessions are of great value, not only for you, the customer but also for us!
To demonstrate the rationale and effectiveness of these sessions, we have provided a few examples:
BizTalk360 Upgrades & Newer Versions
We often see that our customers have not upgraded to the latest release of BizTalk360. That is totally fine, as we bring 3 to 4 releases per year and not each version will contain features that are relevant for you. We understand that and, in fact, that's the reason why we test upgrade scenarios from multiple previous BizTalk360 versions before we release a new version.
One of the topics we discuss during consultancy visits is explaining the new features and improvements since the customer's latest upgrade.
On multiple occasions, we arrived wanting to discuss a particular requirement from a customer, only to find out that the requirement can be met once the customer upgrades to a newer version! Similarly, we also see that a specific requirement can already be met in the currently installed version, but the customer was not yet aware of it. In the latter case, we can immediately dive into the details and start using the required feature.
Move your organization forward by maximizing your investment in BizTalk360
As you are probably aware, BizTalk360 is very rich in features. Since its inception in 2011, the product has constantly been matured and improved by bringing 3 to 4 releases a year. As a customer of the product, it is likely that you will take the implementation of the product one step at a time.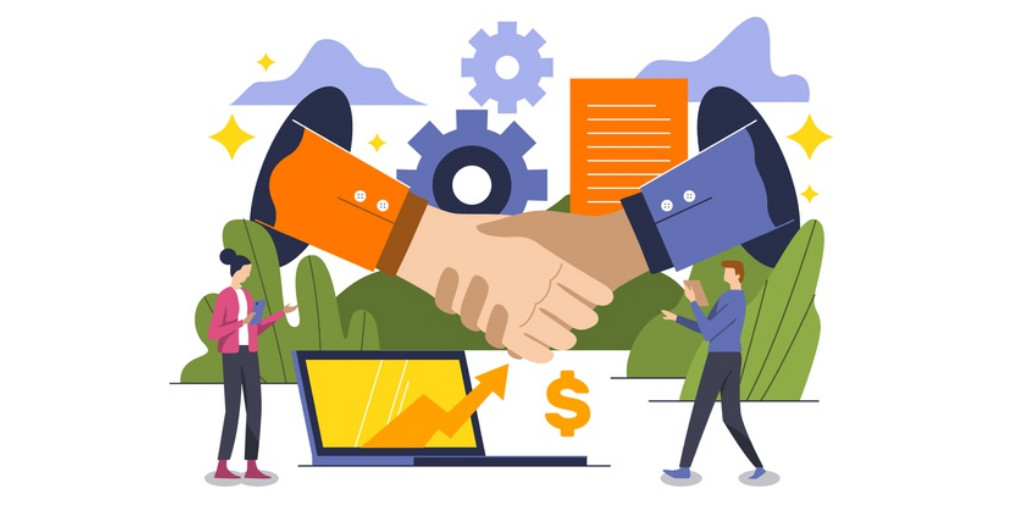 This is exactly how we can help our customers during consultancy visits. During face to face meetings with all the employees involved, we discuss the current status and any requirements. The product consultant will actively participate in the conversations, share his/her experiences and explain how specific requirements can be met with the product. After such meetings, we can immediately have a look at implementing any requirements which have been identified. By doing similar sessions with a certain frequency, you will be able to quickly move forward fulfilling requirements and, at the same time, make most of your investment in BizTalk360.
Potential agenda and outcome of a visit
To make the actual visit as effective as possible, we usually set up an agenda for the day, beforehand. This helps to structure the day and will also help in identifying any preparations, from either side, to be done.
An agenda of a previous on-site visit looked like below:
The customer tells about the current situation at the customer's side, including any issues (high level)
The product consultant tells about the features which appeared in BizTalk360 since the latest installed version at the customer's site. During the explanation, the customer identifies features they might be interested in
A detailed look into any issues the customer faces, address these issues or plan how the issues will be solved
Product consultant does several checks of the current configuration of BizTalk360 and where possible gives the advice to make the most of the product
Upgrade to the latest or latest minus 1 release of BizTalk360, depending on the company policy
Product consultant demonstrates the earlier identified features and configures them, based on the customer's requirements
In the above case, the customer had the latest release of BizTalk360 installed and could immediately benefit from a new feature. Besides that, an improvement request has been identified which has been released in the next version of the product and installed during the next visit of the consultant.
These are just a couple of examples we have experienced. Let's take a closer look at some more advantages of this service.
Face to face meeting with an experienced product consultant
Sometimes, face to face meetings is simply the best way to investigate and have a look at a specific requirement you might have. In your busy day to day activities, you might find it hard to allocate time to have a good look at your operations and monitoring requirements. Sitting down with a BizTalk360 product consultant is helpful as you will allocate some time to have a better look at your BizTalk operations and monitoring requirements and immediately optimize your current setup.
Focused on your requirements
The product consultant has many years of BizTalk and BizTalk360 experience. He/she can relate to your pain points and can share with you similar customer scenarios more often than not from the same industry. BizTalk360 has always prided itself on improving business processes. The main focus for the consultant is, therefore, helping you out in the best possible way when using the product, thereby helping you achieve the best possible return on investment.
We often see cases where customers have a particular business requirement with respect to their BizTalk administration unaware it could be solved with BizTalk360.
Any BizTalk360 or BizTalk Server topic can be discussed
When you have a BizTalk360 product consultant on-site, any BizTalk360 or BizTalk Server topic is on the table. The consultant has rich experience in both fields, so is happy to take your questions in these areas and share his/her views and experience.
For example, you might be in the process of installing our BizTalk360 product. The consultant will explain the different deployment models and, based on your requirements, give you a recommendation making you aware of any prerequisites. Moreover, if you are not sure how to implement the monitoring of your BizTalk environment, you can discuss and implement, based on your requirements and the recommendations of the consultant. Even if you have concerns about BizTalk administration in general, the consultant will be more than happy to provide you with best practices and his/her own experiences from the field. If required, the consultant can do a short health check of your BizTalk environment, which might give you the confidence that your BizTalk environments are in a healthy state.
Quick access to the BizTalk360 Dev team
Although the product consultant has rich experience with BizTalk360, it might still happen that there are areas where the consultant does not immediately have an answer. If there is no direct urgency to have the answer, the consultant will take your question(s) and get back to you once there is more clarity about the topic. However, if urgency is required and time is of the essence, the consultant will escalate the matter with the developers of BizTalk360.
Listening to & logging your improvement requests
BizTalk360 is a very mature and feature-rich product. Nevertheless, you might have a requirement that BizTalk360 cannot solve.
Having a BizTalk360 product consultant at hand is probably the best way to discuss requests for new or improved features.
When such improvements or new features are discussed, there will be an open conversation about the improvements you have in mind and if the request is considered valuable, it will be logged in our internal systems.
New feature requests generally take the following course: by listening to other customers & partners on a regular basis we tend to hear the same or similar requests. Naturally, we want to bring features that are useful to as many customers as possible. Deciding which requests will be taken for development is carried out, amongst others, on a voting system. The more votes a feature request receives, the more likely it will be that we will take it up for development.
Keep up to date with the latest product developments
Keeping up to date with product development can be tricky especially if you are always busy with important daily activities. It is our responsibility to make you aware of new additions to BizTalk360. As we bring new releases so frequently, we notice that users of BizTalk360 have not always upgraded to the latest version. During the meeting, the consultant will give you an overview of the features which have been added since the version you are using was installed. It might very well be that it contains features of interest to you!
Summary
We have agreements with multiple customers who we serve with quarterly or half-yearly visits. Normally, we receive positive feedback on the usefulness of the consultancy visits. We hope that, based on the above-mentioned arguments, you will understand that such visits can be useful for you too. In most cases, a full day will be allocated for the consultancy visit, but any duration from half a day to multiple days can be considered.
If you would like to discuss the possibility of an on-site visit, feel free to contact us at support@biztalk360.com.
Besides these product consultancy visits, we can also provide BizTalk360 training and BizTalk Server Administrator or Developer training.
The post On-site BizTalk360 Consultancy appeared first on BizTalk360.